Get Hurricane Protection at Affordable Prices
Turn to our storm shutter company in Rockledge, Viera, FL and surrounding areas
Is Hurricane Season About to Start?
Now is the time to ensure your shutters still meet code
Keep Your Windows Protected During a
Hurricane
Check out our show room in Rockledge & Viera, FL
We have a fully stocked showroom at our Rockledge location. Our showroom has storm panels, accordions, manual roll-downs, motorized roll-downs, Bahamas, colonials, and screen shutters with various applications. Come by and let us show you how every shutter works in our facility.

Our showroom hours are from 9:00am to 5:00pm, Monday through Friday. Give us a call at 321-639-2622 so we can answer any questions you might have.
Discover the Team at All Guard Storm Shutters
From the beginning of your project and through the entire process, every department at All Guard Storm Shutters will be there for you.
Our professional and knowledgeable sales team
Our friendly and helpful customer service department
Our engineering department
Our competent and informative installation department
Our professional install technicians
Our service department if the need should arise

All Guard Storm Shutters will be there every step of the way.
Discover what kinds of shutters we can install
When you work with our shutter installers, you're guaranteed to get a customized hurricane shutter system. Our professional-grade products will provide you with storm security protection you can count on. We specialize in installing:
Our hurricane shutters are engineered to meet Florida and county building codes. You can also rely on us to repair the shutters we've installed. Find out more by reaching out to us now.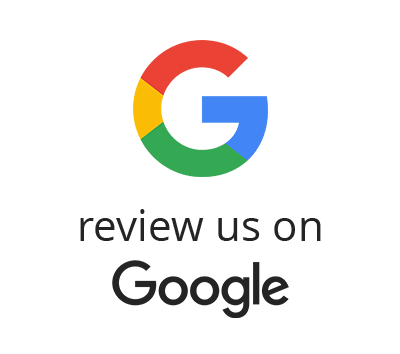 Why choose All Guard Storm Shutters?
We're proud to sell and install high-quality hurricane shutters for customers around the Rockledge & Viera, FL area. Our clients continue to choose us as their go-to hurricane shutter company because:


We've been in business for over 15 years
We offer warranties for each of our products
We work with residential and commercial clients
Our contractors are licensed and insured
We're honest, reliable and trustworthy
We offer free estimates
Our goal is to protect families and homes. Send us a message or call 321-639-2622 to learn more about our hurricane shutter installation, repair and maintenance services. We'll be happy to answer your questions.
This company was great -from the salesman to the installers to the inspector- at the end of the job after the electrician was done Brandon made sure everything worked properly and was very efficient. This was a great experience and a amazing job!!!!!
The All Guard technical team installed accordian hurricane shutters around my lani.
First off, this entire transaction began late May and everyone I dealt with were polite and knowledgeable about the product. They offered suggestions, colors choices, etc. I was told about 8 weeks for install and we were a short time after but we were also having daily major rain and thunder storms. We never lost communication. The install was great. Nicest two men, patient with all my questions, super clean up! What a surprise in today's market. I would not go anywhere else. I did my homework with getting quotes and this group was my selection not just on cost but on the entire package of quality all around. I will always highly recommend All Guard. Now, I feel safer come what may.
We ordered a combination of electric and manual roll down hurricane shutters, as well as accordion shutters, to fully protect our home from storm damage. We got several estimates from different companies,but some were unable to offer buildouts for our lanai. All Guard was able to accommodate all our requests and at a very competitive price. We were told it would be an 8-10 week wait and there were no delays to the promised date. Gary and Austin and crew did an awesome job and everything was left in pristine condition. All permitting was done and we just completed our final inspection. We couldn't be happier with the finished product. We would, and already have, recommended All Guard as our choice without reservation.
I recently bought hurricane shutters, this company is fantastic from start to finish. People showed up on time, price was good and as advertised, and people are easily reached for questions. We had a weather delay, I didn't need to call, they called me to reschedule, which was then completed on time. The people, the installation and products are all great!
I had a positive experience with All Guard Shutters. I got quotes from six different companies and decided on All Guard because they were the most reliable and punctual...very good customer service. Fair price and excellent installation. They delivered on the date promised, which doesn't always happen these days.
After checking several hurricane shutter companies, I decided on All Guard. I'm so glad I did. Before making a decision, I was able to review the information with no pressure. I like the quality of the product and it's beautiful. I was treated with kindness and received clarity about product and price. Both James and Adrian, that installed the shutters, were courteous, patient, informative, detailed and very professional. They cleaned up when they were finished. I cannot thank James Adrian, Kathleen, Victoria, Brian and all of the professionals that work at All Guard Storm Shutters enough.
Wonderful to work with. Awesome product!
Wow! We were blown away by how fast and thorough they were! From our initial inquiry, we were presented with options and there was no fast talking. We were able to mull over the information with no pressure. We were treated with kindness and received clarity about product and price. We received a fair price. The gentleman that installed the shutters were courteous, patient, and very professional. They cleared debris and cleaned up when they were finished. We cannot thank all of the professionals that work at All Guard Storm Shutters enough! You are all simply amazing!
We highly recommend them to install your shutters!
Thank you.
Dr. Brothers
All Guard will give you the best value and customer service you'll find anywhere. I love my new hurricane shutters and All Guard installed them very quickly. I am fully ready for hurricane season now! I whole heartedly recommend this company to anyone that needs top quality shutters at a fair price.
All Guard Storm shutters is top notch! The salesman Brian Quellette spent nearly an hour trying to fix my shutters and once we realized the motor was old and broken he ordered a new one and the team came and installed it during the Holidays just in time for our family gathering.

The price was great, the service was top notch and the quality or work was fantastic. They are my go to company for keeping my home safe and comfortable.
All Guard Shutters responded quickly with a quote and delivered exactly what was ordered in the time frame promised. The office staff and installers were very friendly and professional during all interactions. I used All Guard after a couple of my neighbors used them and they were extremely happy with the service provided as well. Highly recommend All Guard and getting your shutters installed prior to the next storm season
All Guard Storm Shutters are the best. I received 3 estimates for storm shutters and they gave me the best deal. They installed my shutters right on schedule. Derrick And Josh, my installers, were professional, friendly and helpful. They were the best. All Guard Storm Shutters stand by there service and when I had questions about my accordion shutters they returned to my home and answered all of my questions. I recommend them if your home need hurricane shutters. You too will be happy with your shutters from All Guard Storm Shutters.
Today we had our storm screen panels installed on our screened in patio. We live beachside and now feel a new sense of protection with this investment in our home.

We are very happy with the whole experience with All Guard Storm Shutters. Matt explained our options and answered all of our questions. Adrian and James did an awesome job with the installation.

Big thanks to All Guard Storm Shutters!!!
Looking for shutters in Brevard? Make sure to give All Guard a call as they offer great service and pricing! My experience was estimate to install within 30 days, installers did a great job on the install and explaining how to use the product! Highly recommended!
I ordered several storm shutters for my home in both colonial and Bahamas. Matt worked with me on the color as I wanted a specific blue color. He was able to obtain all the blue hues available and the factory matched it. I was even more surprised that the shutters were glossy and power coated. They were a perfect fit for my house and now it even has more curb appeal.

The installation was done in one day by two professional installers and done perfectly and with a thorough cleanup after. Great job and many thanks to Matt and the team at "All Guard Shutters."
All Guard Storm Shutters continues to provide the highest level of hurricane protection to all of Brevard County and parts of Indian River County, Volusia County, and Osceola County. The list of localities served includes...Viera, Sebastian, Roseland, Micco, Malabar, Melbourne Beach, Palm Bay, West Melbourne, Melbourne, Indialantic, Indian Harbour Beach, Satellite Beach, South Patrick Shores, Palm Shores, Suntree, Cocoa Beach, Cocoa, Merritt Island, Rockledge, Cape Canaveral, Sharpes, Port St. John, Titusville, Mims, Scottsmoor and Oak Hill.
We will be moved to our new location October 30th, come and celebrate with us at 525 Gus Hipp Blvd, Suite A Rockledge, FL 32955 for our grand opening!